Description
2022 The Brand-New Ranger Model Launches
Outstanding, the perfect design of Asymmetrical balance. Dominance over the same level bikes.
Asymmetrical Balance Technology
The tread of the transmission system is located on the right side of the frame, with the enlarged front and rear fork, increase the rigidity of the frame substantially. At the same time, it reduces the stress deformation and power loss effectively, leading to the achievement of [Asymmetric] Perfect balance.
The Composition of INNEGRA and Japan's Torayca T1000 Carbon Technology
Utilizing the highest-grade Japanese-made carbon fiber material T1000, coupled with world's lightest high-performance fiber INNEGRATM. The Carbon Composite Technology developed by the GUSTO R&D Team, greatly improved the rigidity of the frame and the stability of shock absorption. The back-pain & sport injuries during long ride is greatly reduced too.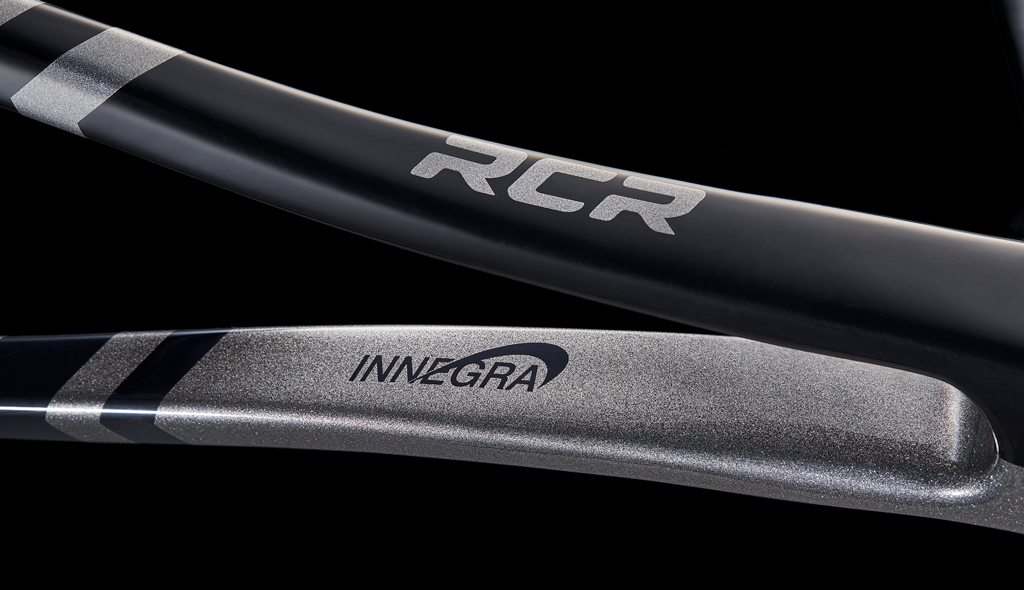 D-frame upper tube design
Through the design of the D-shaped top tube and the change in the arrangement of carbon fiber materials, the overall frame rigidity during sprinting and climbing is improved. In addition, under the simultaneous application of the American advanced shock-absorbing material INNEGRA, the shock-absorbing capacity is further improved, bringing excellent cabin comfort.
 chainstay Asymmetric design
The dripping enlarged design of the cross sections strengthen the right side (driving side) power transmission and prevent the power loss from the distortion of the frame.
(Aurora Nano Painting)
ANP improves the scratch & dirt resistance on the surfaces. The newly developed surface coating enhances 40% shininess on the appearance, and it last longer!
Shimano R8000 Full set transmission brake system
The bike is equipped with Shimano full set R8000 brake system and 11-34T cassette. The selection of 11/34T cassette is indeed the best pick for cassette spec in the market. These combination enables great energy saving and support on climbing.
FULCRUM Racing Zero
The gold standard among high-level aluminum road bike wheels.
With the unmistakable character that everybody knows well, the absolute ability to transmit your energy on the asphalt, its extreme riding precision.
Unrivaled in the peloton: extraordinary performance and high impact aesthetics make these road bike wheel the point of reference for cyclists.
Race after race, Zero wheels have become synonymous with excellence, quality, performance, reliability… and victory!
Selle Italia SP-01 Boost Saddle
The generation of Compact Saddle is here! Ranger model features with the Top Grade 200g Featherweight saddle SP-01 Boost, 100% handmade by Italy premium brand Selle Italia. Its compact shape designed with Suspensive Link Movement, Super Flow concept, making it a wholly adaptable sit. With the saddle position shift forward, creating larger space on the rider's hip that reduces the underneath stress, providing maximal comfortability on your ride.
XTRM Bar tape
Using the highest level of anti-dirty PU material, unique foam material can be washed and cleaned repeatedly, 0.3mm thickness increment to enhance the overall comfortability of the grip.